Who is online?
In total there is
1
user online :: 0 Registered, 0 Hidden and 1 Guest
None
Most users ever online was
42
on Wed Jul 03, 2019 6:48 am
July 2019
| Sun | Mon | Tue | Wed | Thu | Fri | Sat |
| --- | --- | --- | --- | --- | --- | --- |
| | 1 | 2 | 3 | 4 | 5 | 6 |
| 7 | 8 | 9 | 10 | 11 | 12 | 13 |
| 14 | 15 | 16 | 17 | 18 | 19 | 20 |
| 21 | 22 | 23 | 24 | 25 | 26 | 27 |
| 28 | 29 | 30 | 31 | | | |
Calendar


Ther disturbing castle is a castle which people say if you touch one brick, you have been cursed for 3 days. This includes unfortunate events. But then again nobody knows. Only the brave dare to go near the castle. Apprentices get sent here to prove they are ready to become warriors.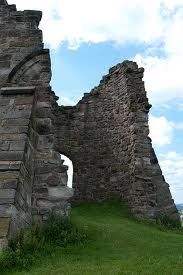 Leader





Posts

: 27


Life leaves

: 12210


Join date

: 2012-12-09

Character sheet
Gender: Male
Age: 3
Rank: Leader


Shadowdance trotted casually up to the castle. Glancing around for Longstar, she sighed. Might as well get this over with as soon as I can, she thought bitterly. Sitting down, she waited for the Fireclan leader to appear. Hurry up, she urged in her mind. I dont want to wait here all day.
Fallingstar trotted up to behind Shadowdance. The sky was a light grey colour. The waves below where raging. "I came here," Fallingstar started. "Because you seem disatisfied. Why is that?" He asked the fae. He had been excited when he was declared deputy by the former leader Bonniestar his mother. "Bonniestar would want you too. She thought you were a brilliant warrior. Sadly she now hunts with Starclan and at her own little Moose lake." He then said with sad in his eyes.
Leader





Posts

: 27


Life leaves

: 12210


Join date

: 2012-12-09

Character sheet
Gender: Male
Age: 3
Rank: Leader


Shadowdance had been staring across the water when Fallingstar appeared. She tilted her head at his question. Lowering her head, ashamed, she spoke. "Because... being a deputy has to many bonds. To many duties. I fear I wont be able to enjoy life. Wont be able to spend time with friends, wont be able to have-" her voice got very quiet as she choked on her words, "wont be able to be a queen. Have a special wolf who cares for me just as much as I care for them. Female deputys and leaders cannot do that." She finished in shame, her note sad. "But if it is deputyship you wish me to have, I will follow out your orders and be the best one you ever have."
Fallingstar looked at Shadowdance. "My decision is final," He said. But as the female mentioned pups he softened a bit. "You may still have pups but after that you may decide to stay queen or give your pups to another queen to look after. Being a deputy does not means you cant find love. I can always find another." He looked at Shadowdance. He then looked away. "I am going to watch you and Longstar. But pretend i'm not here. I don't want to make it any easier for you. There are no pups at the moment and the warriors are guarding the camp so it will be fine." He smiled as he mentioned pups to the female. He then hid behind a bush and waited for Longstar.
Leader





Posts

: 27


Life leaves

: 12210


Join date

: 2012-12-09

Character sheet
Gender: Male
Age: 3
Rank: Leader


Shadowdance made a note of displeasure at the back of her throat as he condemmed her to her fate. Waching him hide behind a bush, she sighed. "Longstar," she called. "I'm going in without you." Turning, she trotted into the castle. Shivering as she passed the entrance, she gazed around her at the crumbling brick. "Were both so missunderstood," she whispered to the castle. Trotting down a long corridor, she turned and found herself in a large open space, with only a few crumbling walls left. Taking a few paces forewards, she halted abruptly when her paws slipped. She was standing at the very edge of the cliff, right beside the ocean.

Closing her eyes, she felt the spray before returning back to the corridor. As she passed the entrance again, her body brushed the frame.
Longstar padded out of the castle a little after Shadowdance. "What? Oh sorry, I was exploring." She shrugged and padded away towards Fallingstar. "She did fine. She's a worthy deputy." With that, Longstar headed back to the EarthPack Camp. -EPC
Leader





Posts

: 23


Life leaves

: 12235


Join date

: 2012-12-07


Location

: In Firepack where did you think? O.o

Character sheet
Gender: Female
Age: 2 1/2
Rank: FirePack Leader


Fallingstar nodded thankfully at Longstar. He padded after the Fireclan leader before stopping. Slowly he trotted next to Shadowdance. He looked at her. "I will hold the ceremony at camp. Trust me, you'll be fine. If you ever want to retire and become a warrior again tell me though i'll make you a senior warrior. Then you can decide your future path. He then ran up next to Longstar again.

EP C
Leader





Posts

: 27


Life leaves

: 12210


Join date

: 2012-12-09

Character sheet
Gender: Male
Age: 3
Rank: Leader


Shadowdance followed the two back to camp grumpily. Great, I'm a deputy. I better start being nice. The black wolf sighed.
-ec camp-


Similar topics
---
Permissions in this forum:
You
cannot
reply to topics in this forum